Why Choose Us?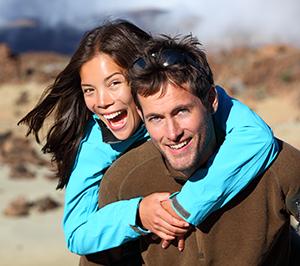 Here at Hirshfield Eye Associates in Queens we realize that you have many choices when considering the best care for your eyes. We believe that we offer the best possible care as well as convenient availability.
Dr. Gary Hirshfield is a graduate of Yale Medical School which is one of the finest schools in the Country. He trained in ophthalmology at the prestigious Manhattan, Eye, Ear and Throat Hospital in New York City. The hospital receives hundreds of applications each year for just 6 positions in their ophthalmic residency. It is one of the finest institutions of its type in the country. After four rigorous years of training in medicine and medical and surgical ophthalmology, Dr. Hirshfield spent two years as a resident instructor teaching the new generation of ophthalmologists. Teaching is still a big part of Dr. Hirshfield's schedule. He is a Fellow of the American Academy of Ophthalmology and a Fellow of the American College of Surgeons. He is board certified in ophthalmology and holds a lifetime certificate. He has participated in developing board examinations and review questions for the American Academy of Ophthalmology board exam review course. He reviews peer reviewed literature for publication in journals. Currently he is on the Board of the New York State Ophthalmologic Society.
Perhaps more important than Dr. Hirshfield's impeccable background, training and credentials is his desire to use this knowledge to help his patients. Every patient is personally examined by Dr. Hirshfield and every test is supervised and evaluated by him as well. His goal is to meet the need of the patient whether it is just getting the correct eyeglasses, to reassurance, to the most complicated intraocular microsurgery. Our office also is very proud of the fact that we also try to educate and answer all questions that a patient may have in a pleasant way. You will find that this starts from the first phone call you make to our office. While Dr. Hirshfield is a comprehensive eye surgeon occasionally a patient will require a consultation or second opinion. We have a large selection of many of the top consultants in the area to direct you to. The practice is equipped with all up to date, state of the art equipment including ultrasonography, visual field, OCT, topography, fundus photography and angiograms, as well as YAG and argon laser. Minor surgical procedures requiring local anesthesia are also performed in office. For major intraocular procedures we are affiliated with the finest local hospitals as well as Manhattan, Eye, Ear and Throat Hospital. Most of our major surgery is performed at an outpatient facility specializing in eye surgery only, with Dr. Hirshfield personally performing every procedure.
We are very centrally located and have discounted parking available for all our patients. Evening hours, very early morning hours and Saturday hours are available. There is never a wait for an appointment with someone who has an emergency or is in distress. We have contracts with most insurers and unions; we participate with Medicare and have very fair fees for those who will be paying for their treatment.
Our goal at Hirshfield Eye Associates in Queens is to remember that every patient deserves the most highly professional care in a pleasant environment. We pledge that the staff from the receptionist to the doctors will always do everything possible to offer the finest and kindest care possible.