Comprehensive Ophthalmology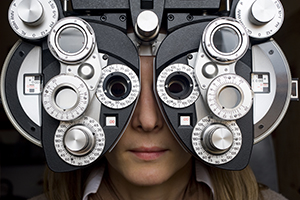 Dr. Gary S. Hirshfield is a comprehensive ophthalmologist which means he is an expert in all aspects of eye disease. His practice performs routine eye exams for glasses and contact lenses as well as complex consultations for medical and surgical eye disease in Queens. The practice maintains a highly professional and reasonably priced optical dispensary run by a licensed optician. We also fit a complete line of contact lenses including bifocal and progressive lenses, toric lenses for astigmatism and rigid gas permeable lenses for those who require or prefer this technology.
Procedures available at Hirshfield Eye associates.
In addition to the prior discussed cataract and lens surgery as well as laser vision correction most other ophthalmic procedures are performed here.
Corneal procedures including transplants and DSAEK are performed.
Glaucoma lasers and surgeries are routinely done.
Medical retina treatments such as laser for diabetic retinopathy, macular degeneration and blood vessel diseases are performed right in the office.
Oculoplastic procedures such as repositioning of the upper and lower lids, removal of small or large tumors and other repairs are typically performed on an outpatient basis.
The ophthalmologists at Hirshfield Eye Associates in Queens are equipped to provide the full spectrum of vision care. You can expect the best medical treatment in every aspect of your visit. From routine eye exams to complex microsurgery, the our ophthalmologists always use the utmost care, paying attention to the details and taking the time to really listen to your concerns. Dr. Hirshfield holds his practice to the highest standards and is an expert in every manner of eye care, working with cutting edge ophthalmic technology. Always maintaining board certification, Dr. Hirshfield continues to increase his experience in the field and his ophthalmic knowledge with continuing medical education.

Of course Dr. Hirshfield is available for consultations and second opinions regarding any eye problem in Queens. We promise a thorough evaluation and honest opinion for every patient. All medical conditions of the eye such as injuries, glaucoma, diabetic eye disease, pediatric eye problems, infections, irritations and inflammations, dry eyes, eyelid disease, and neuroophthalmic conditions are evaluated and treated here.