LASIK Center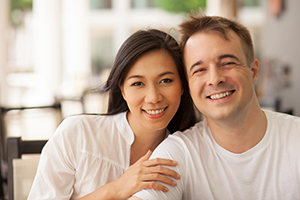 Dr. Hirshfield is an expert in the field of LASIK, and has been performing LASIK surgery in Queens NYC with a high success rate for many years now. Hirshfield Eye Center is a practice made up of qualified and trusted ophthalmologists, here to make vision correction like LASIK easy and effective for our Queens patients. LASIK surgery is ideal for those who deal with astigmatism, nearsightedness and farsightedness.
LASIK surgery has risen in popularity, and continues to rise as better and safer technology is developed. LASIK surgery is deemed safe, and is a more permanent way to free yourself from the hassle of glasses or contact lenses. The procedure is fast, usually taking less than 30 minutes, and doesn't require going to any big surgery centers- it is performed right in our Queens office!

As with any surgery, there can be side effects and complications. Since LASIK was introduced in the United States 20 years ago, millions of Americans have undergone the procedure. Experienced LASIK surgeons, such as Dr. Hirshfield, generally report that serious complication rates can be held below 1 percent. The most common side effect of LASIK, reported in almost half of LASIK patients, is dry eyes after surgery. This side effect will usually subside when healing is complete- around 6 months.
While LASIK is a very common and successful procedure, it is not for everybody. There are some existing conditions you may have that will exclude you as a candidate for LASIK surgery. You are not a candidate for LASIK if you have dry eye syndrome, high refractive error, too thin or irregular corneas, or if you are pregnant, to name a few. This is not a complete list, and Dr. Hirshfield will examine your eyes to determine whether or not LASIK surgery is right for you, and if an alternative would be appropriate.

If you would like to know if you are a candidate for LASIK or a LASIK alternative, call us today to have your eyes examined by Dr. Hirshfield.